Enjoy game through the lockdown period.
With many small, local businesses suffering and the public struggling to get what they need from the supermarkets it is a perfect time to support local butchers and game producers who have adapted to provide home delivery services.
There is no need to leave your house to have top quality, healthy game sent directly to you and perhaps dive into our recipe section to enjoy your time cooking up some fantastic local food.
Lots of local butchers are adapting to deliver locally so it is an ideal chance to support your local shops and support local businesses.
With limited ingredients it is still possible to produce lots of our recipes, try our Cajun pheasant here- https://tasteofgame.org.uk/cajun-pheasant/
And for something really comforting try our venison stuffed peppers-  https://tasteofgame.org.uk/venison-stuffed-peppers/
Here we have listed some of the companies that will be able to deliver meat or ready made game products to you directly at home.
Wild & Game Self Isolate Pack  https://www.wildandgame.co.uk/product/premium-self-isolate-pack/
Wild & Game are offering a fantastic value 'self isolation' pack as well as their usual top delivery products, they currently have 2 different offers of 'survival boxes'. Both come frozen and are designed to last for 14 days and include products like the following:
Castle Game 'no fuss packs' https://www.castlegame.co.uk/
Castle Game, just outside Edinburgh, offer home delivery locally and nationwide postage on lots of fantastic meat. They have also added a special 'no fuss pack' full of delicious game for the coming weeks:, :
1 kilo venison steak mince
4 venison steak burgers( variety flavours available)
1/2 kilo of diced venison
1/2 kilo of game sausage
Stour Valley Game http://www.stourvalleygame.co.uk/product-range.html
Stour valley game can offer weekly local delivery of a large range of game as well as their fantastically stocked shop at East Stour, Kent. Lots of special 3 for £10 deals and plenty of advice on the full range of meat- they are currently also attending all local farmers markets such as Faversham and Canterbury.
South Downs Venison https://southdownsvenison.co.uk/
An online shop where a full range of venison cuts and products including sausages and burgers can be ordered around the country for next day delivery. The meat is sourced from estates and parks along the South Downs and the team will be happy to discuss your requirements.
The Wild Meat Company https://www.wildmeat.co.uk/
The Wild Meat company offer a full range of meats including some of the finest British game, they also offer pet food with the trimmings. Delivered overnight in a chilled box the range and quality they offer is huge.
Vicars Game http://www.vicarsgame.co.uk/
Vicars Game in Berkshire is one of the best butchers, game dealers and farm shops around. Stocking a huge range of local meat they are now offering delivery within 10 miles of their shop and welcome visitors to the shop. A fantastic local business that always promotes game and is keen to offer advice.
Kimbers Farm Shop https://www.kimbersfarmshop.co.uk/
Local farm shop based in Somerset which has online ordering and delivery round the country. All types of game bird and cuts of venison offered and also the option of meat boxes too. A family business which has been farming the same land for over 300 years.
Blackface Meat Company https://www.blackface.co.uk/product-category/wild-game/
Online business based in Scotland sourcing game locally. They offer a huge range of game- oven ready prepared items, multi packs of birds and also meat boxes. All of their meat and fish is high quality and delivered around the UK.
Curtis Pitt Deer Services https://www.curtispittsdeerservices.com/product-page/covid-19-venison-survival-meat-box
Venison meat boxes available for delivery to your door for £45, the box includes:
2 packs of 6 Premium wild venison sausages
2 x 500g wild venison mince
2 x 500g wild venison diced
2 x 6oz haunch venison steaks
All of these products are fresh and ready to cook.  All products are suitable for freezing. Order online or via phone
Curtis Pitts Deer Services
Mob: 07903 411657
Web: www.curtispittsdeerservices.com
Willo Game http://www.willogame.co.uk
Willo Game in Shropshire are offering a special venison hamper with a range of different cuts and some of their fantastic sausages and burgers. They also have plenty of other frozen game on offer for online ordering and delivery.
The Pie Life https://thepielife.co.uk/
Multiple award winning pies from the Staffordshire countryside for online ordering and fee delivery including Venison, Red Wine and Mushroom.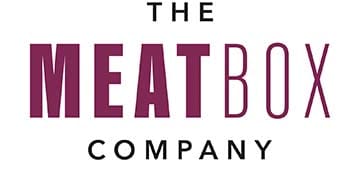 The Meatbox Company  https://themeatboxcompany.co.uk/
Elston Farm lies to the east of Dartmoor and to the west of Exmoor. Our land is on the water shed between the River Taw (famous for Tarka the Otter) and the River Exe. The cattle and deer we farm are fed on an almost entirely grass based diet. The wild venison we sell is sourced from the immediate vicinity, brought to us from the valleys running into Dartmoor, Exmoor and Bodmin moor.
Deer Box   https://deerbox.co.uk/
We offer Wild Roe, Muntjac, Fallow and Sika venison and unlike many of the other companies out there we specify make available each species so the customer can choose
We offer mixed boxes of varying values but we also give the option for customers to buy individual cuts and species to their liking and the stock is live so they buy what is actually in stock.  We are also do more specialist products such as 28 day dry aged venison, biltong and cured meats will be coming shortly.
Deliveries are every Wednesday across the UK including northern Ireland, Scottish island and Guernsey using eco packing.
All of the venison is harvested off estates that we either manage or have contracts to take the entire estates venison.
All the deer are FSA inspected at our own larder (Owl barn – award winner last year) and are harvested using lead free ammunition.
We also have a fantastic recipes page on our site and every month release cooking videos and new recipes as we are passionate about putting game on the map!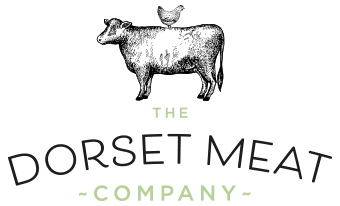 The Dorset Meat Company – https://www.thedorsetmeatcompany.co.uk/product/the-wild-venison-meat-box/
Our Wild Venison Box is perfect for gamey slow-cooked stews, casseroles and a roast.
Our Wild Venison Box contains:
1 pack of diced venison (500G)
1 pack of venison mince (500g)
1 small venison roasting joint (700g)
1 pack of venison haunch steaks (400g)
1 pack of venison burgers (4 burgers)
1 pack of venison sausages (6 sausages)
Lean and low in saturated fat, our wild venison is becoming increasingly popular in British Kitchens. Our wild venison is prepared by our master butchers and sourced from professional stalkers who manage a combined area of 14,000 acres of rolling Dorset arable farmland, pasture and woodland.
West Country Premium Venison – https://www.westcountrypremiumvenison.co.uk/meat-boxes/
Venison Taster Box for 2 £30
Luxury Venison Taster Box £75
Everyday Venison Family Box £50